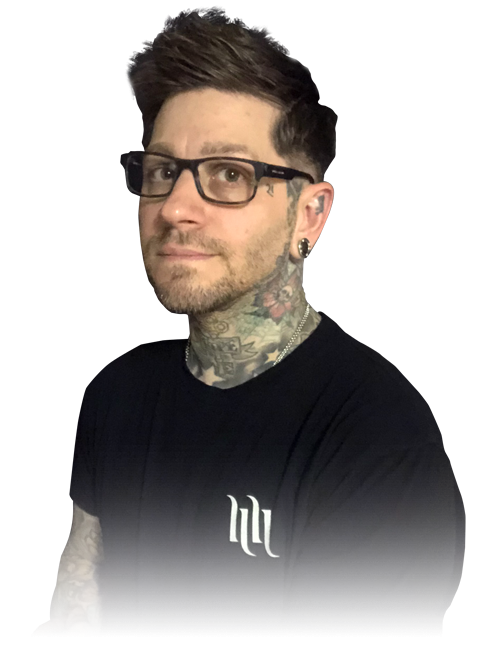 Eric Alvino
H&H Tattoo artist Eric Alvino started tattooing in 2000 at Peter Tat-2 in West Hempstead, NY. After a brief time in the comic book business, he started to take interest in tattooing and was soon offered an apprenticeship under Erik Desmond and Anthony Maxwell. Originally from Long Island, he found himself growing bored of New York, so he moved to Las Vegas in 2005 to continue learning from great artists in the industry.
As an animal lover, getting to do animal portraits and meeting other people who value animal life is Eric's favorite thing about his work, but overall he likes to work on designs that clients have a strong attachment with.
When he's not tattooing he enjoys painting, reading comics and online theories about Star Wars, watching Seinfeld and spending time with his nieces and friends.