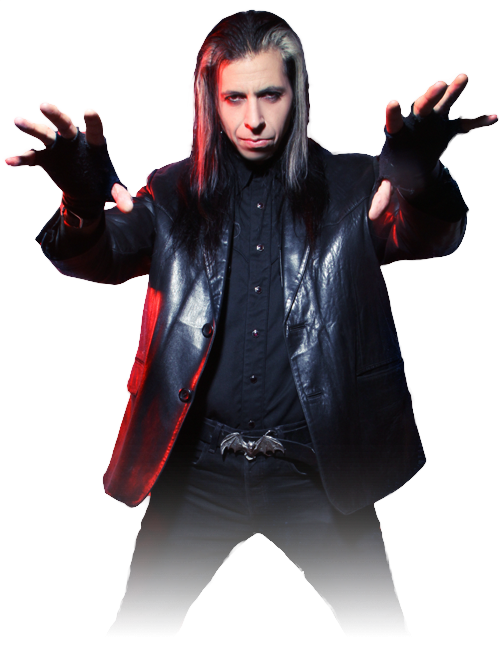 Shaun Kama
Shaun Kama was born in Heidelberg, Germany to two parents that served during the Vietnam War. At age 19, he moved to Los Angeles and began his tattoo apprenticeship under world-renowned artist, Mark Mahoney at the original Shamrock Studios in the early 90's.
Shaun has been tattooing professionally for 20 years. His passion for creating art that blends themes of fantasy, horror, and humor has led to his reputation as "The King of Halloween Tattoos". Shaun's work is bright as well as dark and edgy, with incredible detail and vibrant color. Also an avid painter working in acrylics and watercolors, Shaun frequently creates commissioned artworks and original illustrations for his clients. He is a regular in the horror, comic, and tattoo convention circuit as well as the director of the Buffalo Chip Tattoo Café in Sturgis, SD during the annual motorcycle rally.
Shaun is the host of "The Kreepy Kama Show" on YouTube, which covers events & interviews with personalities from music, art, & entertainment.
When not tattooing, he enjoys his time with his wife and two dogs, Smokey Wolfman and Pumpkin Ivy.