It doesn't matter if you're a celebrity or a soccer mom, I treat everyone like a rock star.
Which works out in his favor, because John Graefe has tattooed some serious celebrities in his 22 years in the business, including Twenty One Pilots star, Josh Dun.
Image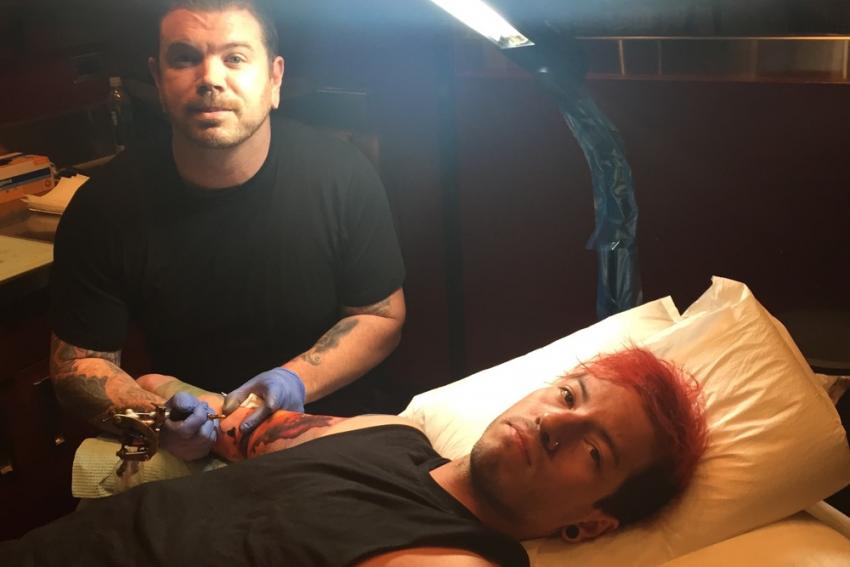 I was tattooing in Hollywood and he came in with bandmate, Tyler. They weren't half as big as they are today and I had no idea at first. I just asked him the whole meaning behind his tattoo and he asked me to come up with the vision.
Turns out, Josh was recording his second album at the time and his band was just about to blow up. His sleeve today was a combination of a vision he and John both came up with. But it was the art that led the friendship, not the status. In fact, John had been tattooing members of the band, The Wanted and asked Josh if his band was big like them. Josh responded, "not even close."
He was so humble. He's still humble today and you can't turn on the radio or TV without seeing Twenty One Pilots. He's just a cool guy.
John's pretty humble himself. He's a well-known tattoo artist in the Vegas area, sought after by visitors from all over the world. And he never takes it for granted.
I started in the business around 1995. This is the only career I've ever had. Thanks to all the apprenticeships I had, I have a lot of respect for the industry.
He loves the tattoo industry most because of the vibe.
When you go into a tattoo shop, there's something electrifying in the air—the smell, the buzzing of conversations—people open up to you in a whole new way.
And John believes people love it for different reasons.
No matter what, you'll still get a little nervous. The excitement, the pain, it's all very intoxicating. It's almost addicting. You're letting someone else take control for that moment in time.
And he talks about trust. It's one of the most important aspects and that's the reason he believes Josh began getting his ink from John in the first place.
From the first moment to the completion of his sleeve, I think there was trust there. We nailed his vision from the drawing.
And he likes the way it came together. 
It's one of my favorite tattoos. It's a big, bright, bold tattoo. I really like it. A lot of people like it.
That is an understatement. A quick search on Instagram will reveal just how many people like it. Fans of Twenty One Pilots actually paint the tattoo on their own arms. It takes hours to do and minutes to wash off, but they do it.
Image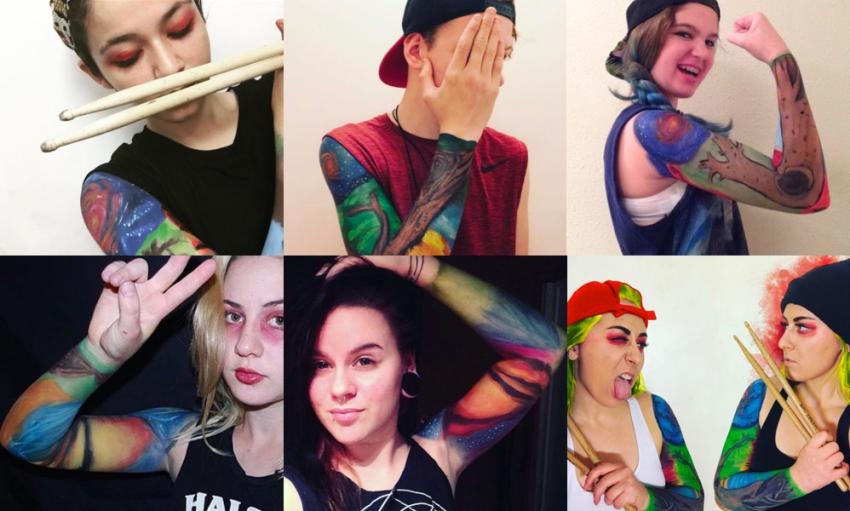 It's amazing. Some people know his sleeve better than I do, they've painted it so many times.
As for the meaning behind it? Well, that's for Josh to reveal. John keeps the story to himself.
I'll let him tell you what his tattoo means. It's personal.
Image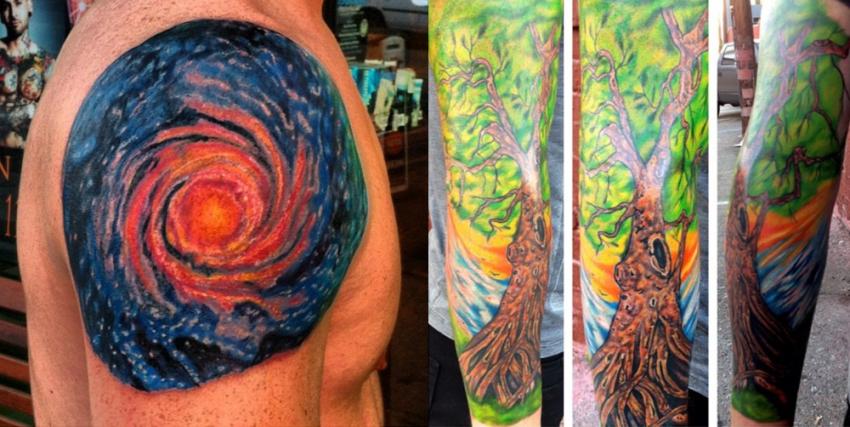 That's just the kind of integrity that keeps clients coming back. It is personal and John takes the honor of sharing his art with every client, very seriously.
You're trusting me and you're trusting that I'm going to do a good job.
So what's it like tattooing a celebrity like Josh Dun? Because anyone would think it must be nerve racking.
He's genuinely a good person and it comes across and he doesn't have a rock star attitude. He's just a humble guy.
John understands his schedule too. So he fits Josh in when he isn't on tour or recording. They've had six or seven sessions together so far.
Image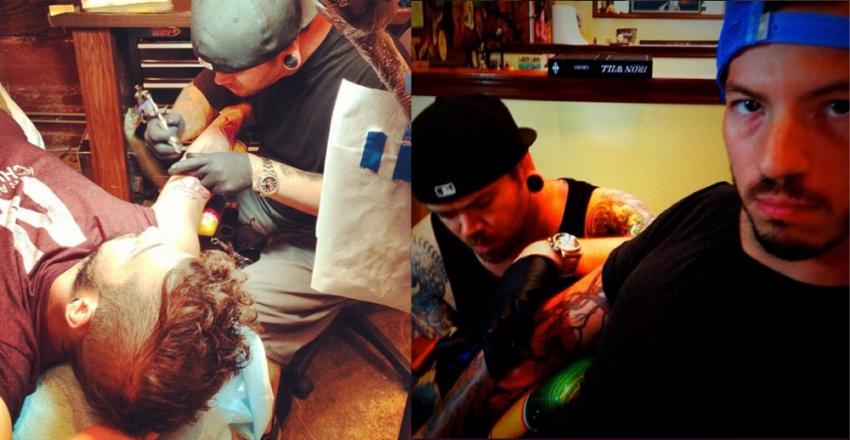 He sits for eight hours at a time. He's a rock when he sits there too. We have to do long days because he doesn't have time to sit and get tattooed. But it's nice. He gets to sit and just be a normal guy for a while—everything fades away and we're just sitting there, talking about life.
John recognizes what tattooing celebrities means to his career.
It's a big perk to tattoo any type of celebrity. The notoriety you get is awesome. It shows that people of Josh's caliber trust you, then they want to get tattoos by you too.
But it really doesn't matter who you are when you sit down with John. He treats everyone the same. And after years in the business, countless clients from all walks of life, he still digs what he does.
I'm fortunate to do what I love for a living. I want everyone to leave saying, man, that was a great time. It's not just about tattoo. It's about the whole experience.