Lucky you! Getting a tattoo at Hart & Huntington–one of the hottest tattoo shops in Las Vegas. We're all for trying your luck while in Sin City, but really glad you aren't rollin' the dice when it comes to picking a safe, clean, and super cool Vegas tattoo shop. And since you've booked a hot appointment with H&H Vegas, why stop there? Take the time to uncover the best of Vegas while in the city.
Image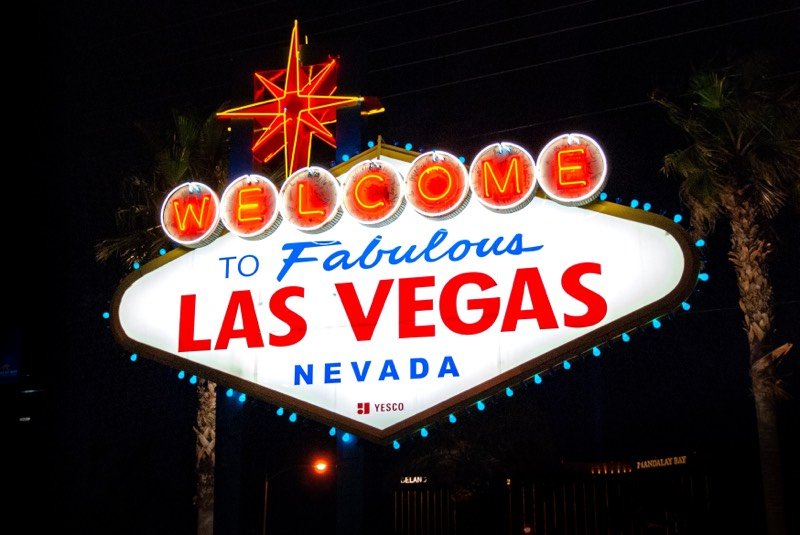 Top things to do in Vegas
Las Vegas is an adrenaline rush waiting to happen, and Hart & Huntington Tattoo Shop is here to help you make the most of it. Whether you're craving pre-tattoo adventures or itching for post-ink escapades, we've got the inside scoop on the best things to do in Las Vegas. Remember, when planning to conquer the great outdoors, throw some shade and protect that precious artwork. Better yet? Dive into the city's sun-soaked adventures—hello, pool parties—before getting your new tattoo. Here are some of our favorite things to do in Las Vegas.
Best Nightlife in Las Vegas
When the sun sets in Vegas, the real party starts, and there's no better place to witness the madness than Fremont Street. This isn't your grandma's Vegas; this is a wild, electric playground pulsing with the beat of the night!
Fremont Street
Concerts, cocktails, and cash-free tunes. Imagine this: Three stages, blaring tunes, and a crowd that knows how to party. Fremont Street throws a nightly bash with free concerts that'll make your heart thump. And hey, you're not just a spectator; you're the show! Join the locals on a bar-hopping spree, play your gambling cards right, and dive into all the fun. Did we mention cheaper drinks and entertainment? It's a wallet-friendly fiesta that'll keep the good times rolling.
Best Hidden Gems in Las Vegas
In the glittering city of Las Vegas, hidden gems await those who seek something more than the ordinary. These covert spots aren't just bars; they're secrets worth uncovering.
Golden Tiki
Nestled in the heart of Chinatown, the Golden Tiki isn't your typical watering hole. Here, shrunken heads rub shoulders with the spirit of Vegas stars. It's a tiki paradise where the drinks are as exotic as the décor. Step into this whimsical world and embark on a boozy adventure you won't soon forget.
Pinball Hall of Fame
For a blast from the past, venture to the Pinball Hall of Fame. With games starting at just 25 cents, you can time-travel through hundreds of machines dating back to the 1950s. It's a nostalgic arcade that'll unleash your inner pinball wizard.
Barbershop at Cosmo
Tucked away inside a barbershop, the Barbershop at Cosmo is the epitome of cool. It's a speakeasy where cocktails flow, jazz swings, and the atmosphere oozes with retro charm. It's like stepping into a secret world accessible only to those in the know.
Best Places to Swim in Las Vegas
When the desert sun cranks up the heat, it's time to make a splash in Las Vegas's coolest pools. 
Golden Nugget's Shark Tank Pool
The Golden Nugget Shark Tank Pool is not your average aquatic adventure; it's a plunge into exhilaration! Twist and turn your way through a massive shark tank as you spiral down the waterslide. Feel the rush as these toothy predators glide above you, separated only by crystal-clear glass. Bring the whole family along for the ride!
Stadium Swim at Circa
If you're a die-hard sports enthusiast, Stadium Swim at Circa is your sacred ground. Bask in the Vegas sun (pre-tattoo please) while watching the game on a mammoth 143-foot screen right in the heart of downtown. It's like tailgating in a pool—so, grab a cold one, and get ready to soak up the game day vibes!
Best Places to Eat in Las Vegas
Congrats! You've hit the jackpot when it comes to one of the country's hottest culinary scenes. Vegas boasts an abundance of celebrity chefs, is a hub to master sommeliers, and elevates your plate with some of the rarest, freshest ingredients in the country. 
Peppermill
Peppermill's is not just a restaurant; it's a legendary hangout where your appetite is always a sure bet. With a fireside cocktail lounge open 24/7 on the weekends, it's the perfect place to fuel up before your Vegas adventures. And if you're saving the dough for the slots, Peppermill's has one of Las Vegas's best happy hours. Enjoy special pricing on well drinks, select beers, house wines, and half-priced select appetizers everyday from 3pm - 6pm.
Evil Pie
If you're craving a slice of something truly daring, head to Evil Pie, the Evil Knievel-themed retro pizza joint on downtown Vegas's famous Fremont Street. It's not just pizza; it's a high-stakes flavor experience. Their menu is stacked with innovative pizza creations like "Cheezy Rider" and"Olivia Gluten Free John." 
Best Places to Hike in Las Vegas
Alright, thrill-seekers, it's time to trade the neon dazzle of the Vegas Strip for a front-row seat to nature's own spectacular show.
Valley of Fire
The desert goes full-on psychedelic in the Valley of Fire. Just an hour away from the electric Strip, you'll find rich red Aztec sandstone outcrops from the Jurassic period. Nevada's oldest and largest state park is a jaw dropping masterpiece filled with vivid reds, fiery oranges, and blinding yellows.
Mount Charleston/Lee Canyon Ski Resort
Mount Charleston/Lee Canyon Ski Resort features twisting trails snaking through jaw-dropping mountain landscapes. It's a 60-mile hiking rollercoaster that offers serene mountain escapes and desert dreams that'll blow your mind. So, slap on the sunscreen and lace up those boots—or in the winter, strap on your snowboard and shred some gnarly slopes. 
Best Places to Sightsee in Las Vegas 
In Vegas, the spectacle doesn't just unfold on stages ablaze with pyrotechnics. It erupts on the streets, soars through the skies, and materializes wherever your untamed spirit leads you. 
MSG Sphere
The MSG Sphere is more than a concert venue; it's an all-encompassing sensory extravaganza! This futuristic wonderland ignites the night with a dazzling array of 1.2 million LED lights, unveiling its mind-blowing capabilities. 
Bellagio Fountains
A liquid dance party on the Strip's epicenter, the Bellagio Fountains are like Vegas' own dance club. These water wizards choreograph their aquatic acrobatics to different jams all day long. It's a water rave that'll make you want to move.
Observation Decks at the Strat
Reach out and touch the sky—Vegas Style—at The Observation Decks at the Strat. You'll be on top of the world gazing at Sin City's skyline from the edge of insanity. 
We hope you have a chance to immerse yourself in all Vegas has to offer. And kudos to you for keeping the memories alive with a tattoo from Hart & Huntington Vegas.
If you have questions about caring for your tattoo or enjoying the endless fun in the city, talk to one of our tattoo artists. You can also check out our helpful tattoo aftercare article for more deets on keeping your ink in tip-top shape!
Viva las Vegas.