To Jessica Tickle, co-founder of the jewelry company STACKED, every tattoo has a story. That's undoubtedly the reason why Jessica is very intentional about each tattoo that she gets. 
After talking with Jessica, two things become abundantly clear—she's extremely sentimental and head over heels for her four-legged bestie, Eddie—the inspiration behind her latest ink. And she'd tell anyone considering a tattoo to make it meaningful.
Image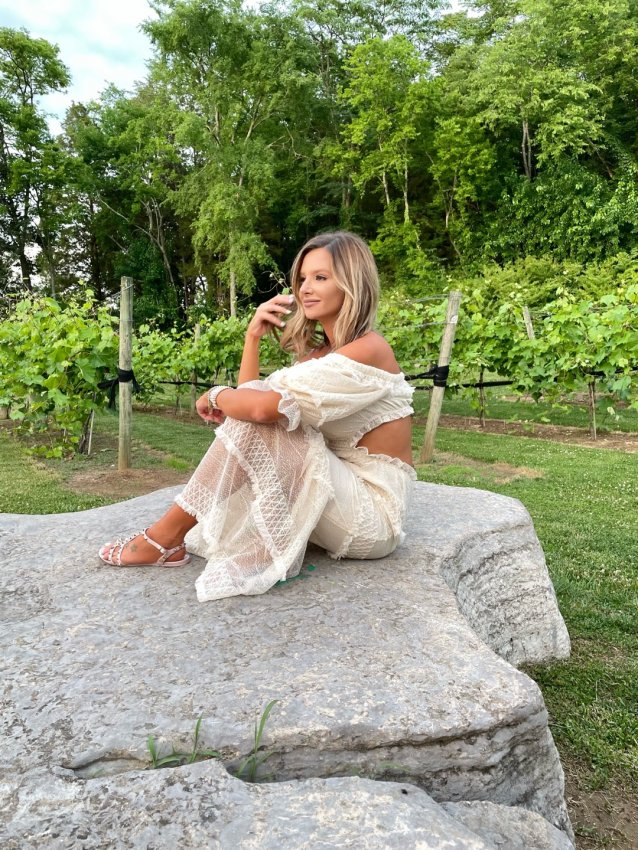 "When it comes to picking a tattoo, I'm big into things that are meaningful—anything sentimental."
So, it's no surprise that Jessica's very first tattoo was inspired by someone she cares about deeply—her older brother. 
Jessica grew up in Clarkson, Michigan—across the street from her aunt, uncle, and cousins and a mile from her grandparents—in a big, close-knit Italian family. Growing up in a conservative family, she didn't know much about tattoos. That is until her older brother got one.
"My brother is five years older than me. He was working a corporate job and wore a suit and tie every day. I remember the day he came home with a tattoo. He hid it from my parents, but when they finally found out, they freaked out! Especially my grandpa, who was super old school. Being Roman Catholic, he believed it was wrong to deface your body."
This sparked Jessica's interest. The self-described "good kid" started questioning why everyone was so bent out of shape over a tattoo.
"I couldn't figure out what the big deal was! Why was everyone so mad at him if his tattoo and what it stood for was so important to him? It makes him an individual." 
That one tattoo for her brother, who still works in the corporate world, has turned into two leg sleeves and a full back of colorful tattoos. 
"His entire body is full of beautiful colorful tattoos. And no one even knows it!" 
When Jessica turned 21, she had no doubts about where she would get her first tattoo—Hart & Huntington in the Palms Casino in Vegas. Being married to professional supercross and motocross racer Broc Tickle, Jessica already knew everyone at the shop.
"I knew Carey (Hart) opened a tattoo shop. So it was important as part of the motocross industry to support Carey. I knew it would be clean and that everything would be perfect; I just kind of wanted that experience. So, I knew that was where I would get my tattoo."
But her first tattoo almost didn't happen.
"I was flying back to Michigan with my mom and best friend the day I went to Hart & Huntington in Vegas to get my tattoo. There was a really long line, and they said there were no more appointments that day. I almost started crying! Then one guy said, 'I'll do it.' I knew I wanted to get two stars, a bigger one for my brother and a smaller one for me. It represents him watching over me. You know the tattoo you get when you're 21 years old! It was quick and easy!"
And the "dainty" tattoo on Jessica's foot made her one happy girl! You can't help but catch her excitement when she describes the experience!
"I thought I was the hottest thing because I was 21 and had on these short shorts and just got my first tattoo at Hart & Huntington!"
Jessica's decision to get her first tattoo at Hart & Huntington in the Palms Casino seemed to happen organically. So, what advice does she give her friends who want to get a tattoo?
"When you go to Hart & Huntington, you know you will have a clean environment. You know what to expect and that it's safe. You get what you pay for. It's so important to do your research and go somewhere you can trust. Somewhere clean."
While she may have grown beyond her star tattoos, Jessica still chooses dainty and small tattoos to compliment her petite frame. And, of course, the ink she puts on her body has to be meaningful.
The story behind Jessica's next tattoo reveals a part of her that she's very proud of—something that is just hers. An entrepreneur, Jessica, who graduated from the University of Michigan with a degree in Business Administration, and her cousin founded the jewelry company STACKED. 
"I started making handmade bracelets as a hobby. People started posting them on social media. Some celebrities posted them, and it just sort of blew up to what is now my full-time job. It's nice to have something that is just for me."
Her company was the inspiration for her second tattoo.
"I went to Hart and Huntington with my three best friends, and we got a tattoo of my company's logo. My middle brother designed it—a little arrow with a heart in the middle."
But it's Jessica's latest tattoo that means the most. It's also a way for her to always keep her best friend close.
"I don't have any kids, but Eddie is like my child. He's lived everywhere I have and travels with me. I even talk to him like a child."
Something every animal lover can relate to! Eddie is 14, and Jessica knew that she wanted to get a tattoo of his paw print on her arm, so she ordered a kit online. But the paw print kit sat in her backpack for a long while. It wasn't until Jessica returned to Vegas and dumped her backpack that she found the paw print kit—right there, in its original packaging. 
"I took the kit out of my bag, showed it to Eddie, and then set it on my nightstand. He jumped around, picked it up, brought it to me, and set it on my lap. I was like…I need to do this. He's 14, and I want to do this now."
Image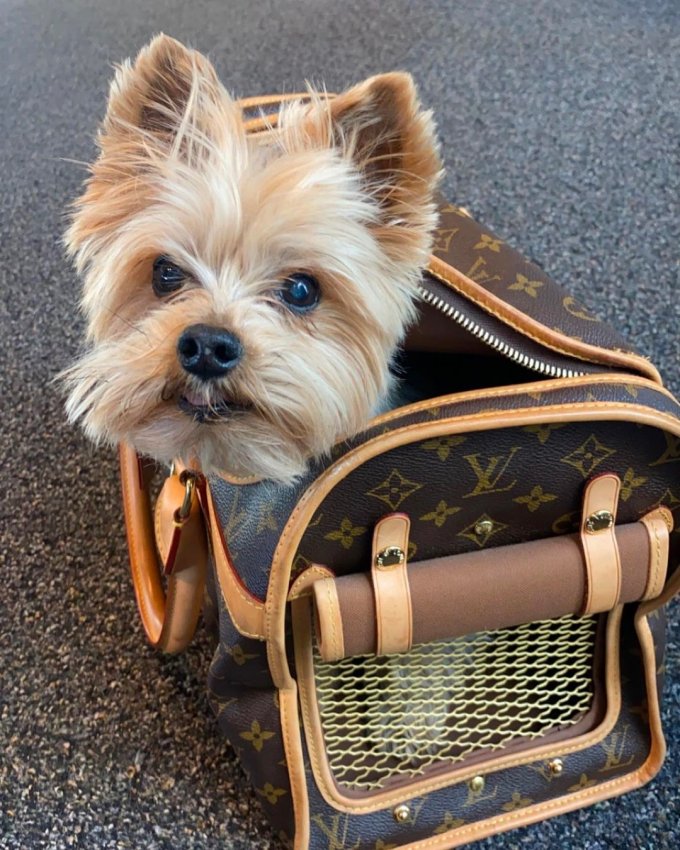 So she headed to Hart & Huntington at The Forum Shops at Ceasar's Palace.
"I knew I wanted to go to Hart & Huntington at The Forum Shops at Ceasar's Palace. I love the location because there is so much more traffic there, and it's by all my favorite stores."
"The location is just amazing. And it felt super cozy."
But, what happened next was fate. Lacey, Jessica's tattoo artist, also had a paw print tattoo.
"I worked with Lacey. She was so sweet and had a paw print tattoo as well. I was so excited to see what it would be like and that it would turn out great."
What made the experience even more special? Jessica got to bring someone very special in with her.
"I went into the shop, and my mom was waiting outside with Eddie. She had him in her oversized purse. I didn't think I could take him in with me, but Lacey told me to bring him. So Eddie got to watch me get a tattoo of his paw print! The crazy thing was when I went in, Animal Planet just happened to be on! That just completed the entire experience! I couldn't believe it!"
Image
Fate indeed! Eddie's paw print was beyond anything Jessica could have imagined.
"Lacey did an AMAZING job. I didn't think it would be that quick! The tattoo was a million tiny dots, so I did not expect it to look THAT good! It looks like he dipped his paw in ink and put it on my arm! I wanted to ball my eyes out because I had wanted to get this tattoo for so long, and I was so happy. It's unexplainable."
So what's the next chapter in Jessica's story?
"I love poetry, and Atticus is one of my favorite poets. He writes short poems. My favorite is  "Love Her Wild."
Jessica describes what the poem means to her.
"If you love someone, don't try to change who they are. Just like Mother Nature—let it stay wild. Never let people change you."
Image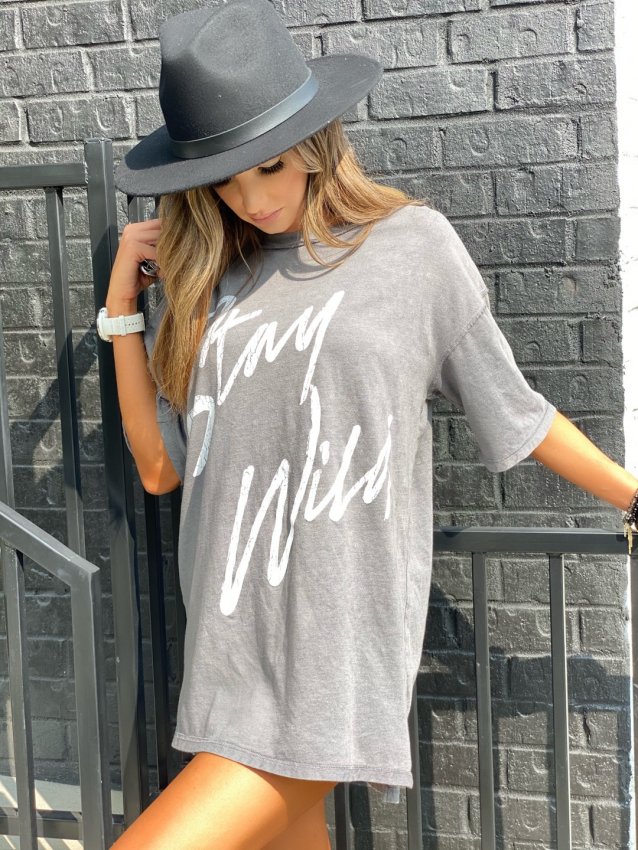 But, that's not the only tattoo on Jessica's radar.
"My mom has the most beautiful handwriting. So I already had her write `Walk By Faith, and I will get that on the arch of my foot."
Tattoos do indeed tell a story. And we can't wait to see what others unfold with Jessica and all of our clients!