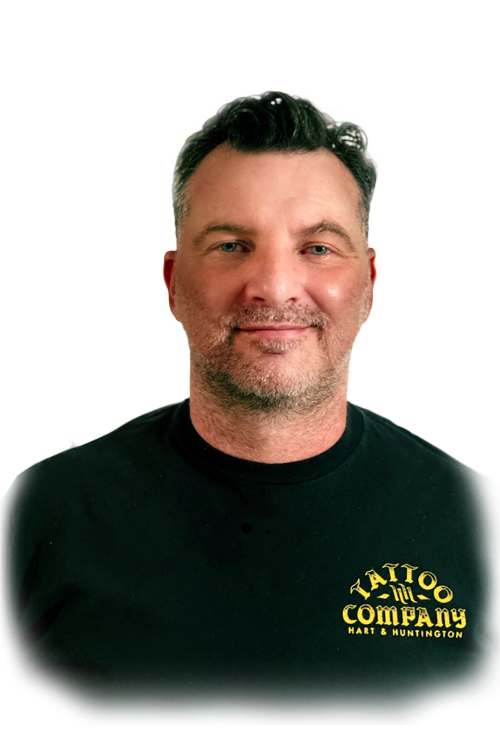 Damien Wickham
Hart & Huntington tattoo artist Damien doesn't shy away from a challenge, especially when it comes to tattoo art—the more difficult, the better.
He's best known around here for his insane Photo Realism and Hyper Realism skills, often commemorating some of our clients' most beloved family members in his portrait-style tattoos. They're true works of art.
Damien's got 13 years of well-earned experience on his resume and continues to build his impressive portfolio while changing hearts and minds in the process. He's on a mission to redefine what it means to work in the tattoo industry, to let people know that it's a true profession with some really talented artists behind the needle.
Hailing all the way from Mooloolaba on the Sunshine Coast of Queensland in Australia, you can find him hanging out with his wife and two young daughters when he's not in our Las Vegas shop.